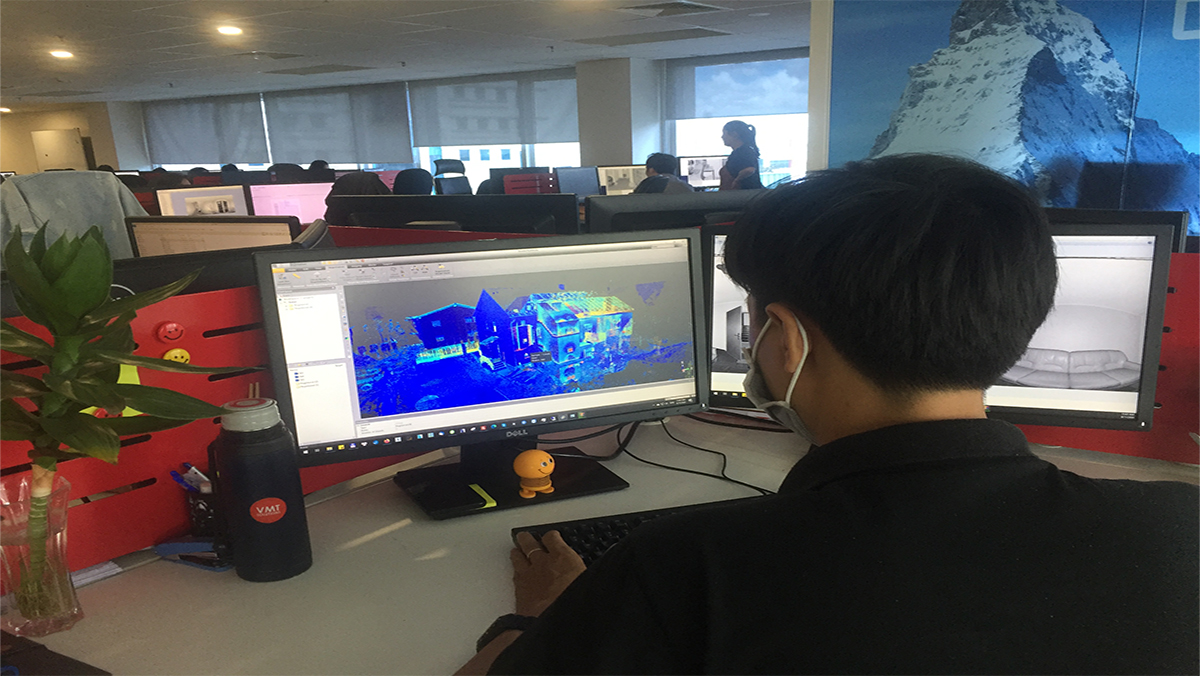 Why we are better than our competition?
Challenge and/or Problem
We use input data from our customers, what happens if the input data is not accurate enough?
Based on our many years of experience, 80% of the point cloud data contains errors. Without our specially developed workflow and correction, these inaccuracies and errors would be incorporated into the 3D model.

The advantages of our solutions?
Most point cloud data contains displacements and errors, VMT Solution detects and repairs the data before modeling the 3D BIM model.
Through our workflow, we can guarantee the accuracy and precision of the data.
For our customers, we offer various CAD software and output data. We offer solutions for Revit, Autocad, Archicad, Vectorworks, Allplan, and more.
VMTS's Strengths Point Cloud to BIM
Our team of experienced surveyors identifies and fixes errors in the scanning process on site. With the existing BIM knowledge, we can collect high-quality data on-site.
We use a variety of registration software and can process a wide range of data with precision. We use Trimble Realworks, Faro SCENE, Riscan Pro and proprietary software.
All our drafters have a good educational background, with double control, once by the group leader, once by the team leader, mistakes are minimized.
A dedicated workflow to ensure the required accuracy, we correct and fix point cloud errors before we start the modeling process.
We understand Architecture and BIM Standards.