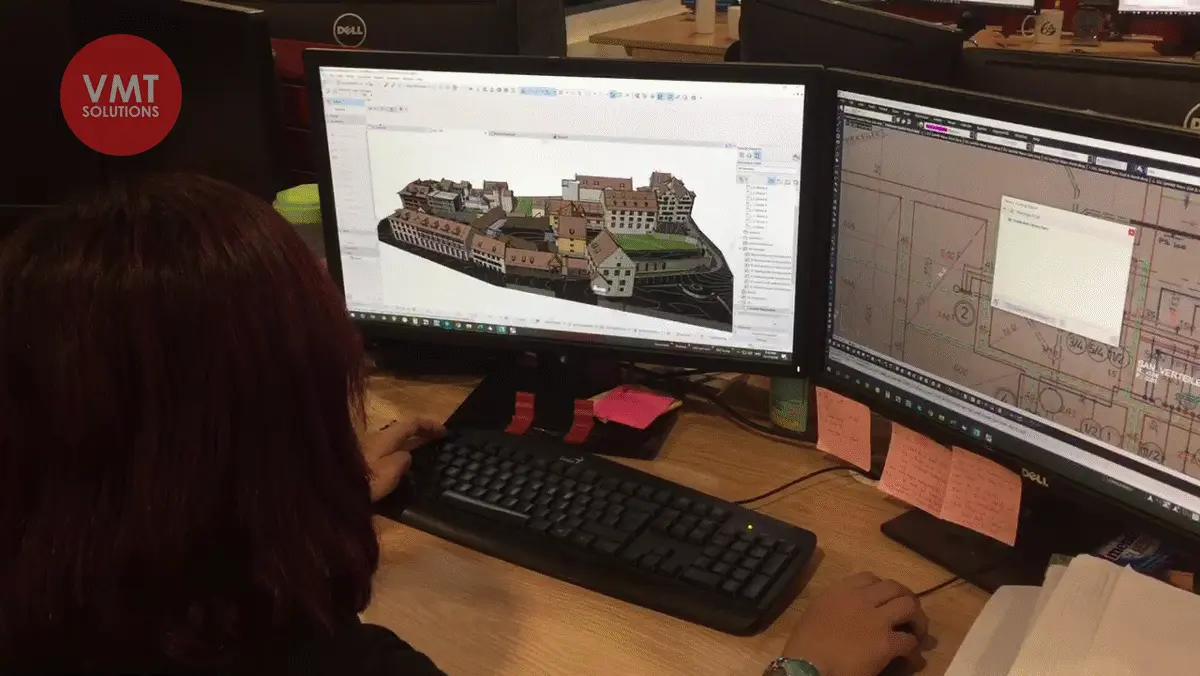 Creating 3D ArchiCAD Models from point cloud, you need reliable and qualified partner.
Your company offers comprehensive services in various fields of monument and building surveying. But your clients can not work directly with the point cloud data? What they need are BIM models "ready-to-use".
Would you like to offer your service as a "one-stop shop" from laser scanning to BIM modelling for your clients?
Which solutions would come into question for you?
Working with freelancers?
You have already tried out projects with a freelancer? Have, but noticed at some point that your project is not running smoothly and with high quality. The drawings look as if they had been created by someone without an architectural background and the planning was unreliable and deadlines were not always met.
This work result could have an impact on your core business.
Working with an in-house modeling team?
The in-house modelling team could be a stable solution for you, you do the evaluation and control as your customers expect in-house with your own staff. But this variant also contains some challenges..
Having your own team is associated with high wage costs and additional administrative work.
You do not have enough projects for your modeling team or vice versa very large projects that your team cannot complete within the expected time frame.
Your team must be trained in different CAD systems to meet the requirements of the different customers.
You must invest continuously in your team such as powerful computers, expensive CAD software, point cloud processing plugins and much more.
In this case you need a reliable external business partner!
Our company, VMT Solutions, has successfully helped many companies in this field and we have established close relationships with our customers based on business partnerships. Our goal is to achieve long-term win-win solutions for you, your customers and us.
Choose a business partner who shares your vision and goals!
We offer the following services for you…
Point cloud evaluation and processing
Evaluation in different CAD systems
BIM modelling according to different levels of detail
Visualizations of your projects
Our strengths are…
High precision and guaranteed quality
Prompt and flexible deadlines
Personal support during the entire process
Have we aroused your interest? Would you like to make your work processes more effective and achieve a stable quality of your data?
Do not hesitate to contact us. We would be happy to exchange ideas with you and create a sample project according to your needs.